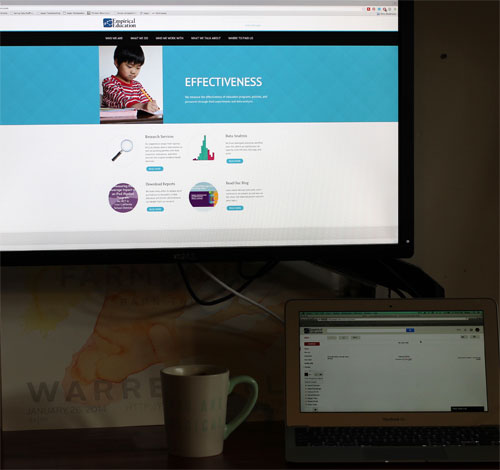 We celebrated the launch of our newly designed website with champagne cocktails in the local park. The celebration was the perfect accompaniment to our website's fresh new look, user-friendly navigation, and search functionality. The new site has several easy to use drop-down menus with updated reports and partner pages. The new design allows visitors to quickly find the information they seek. We hope that you will enjoy browsing our new site, and while you become acquainted, please use the links below to find things you might be searching for:
We look forward to keeping you updated on our latest projects on our new blog.
If you have feedback on the website, please contact our webmaster at rmeans@empiricaleducation.com.