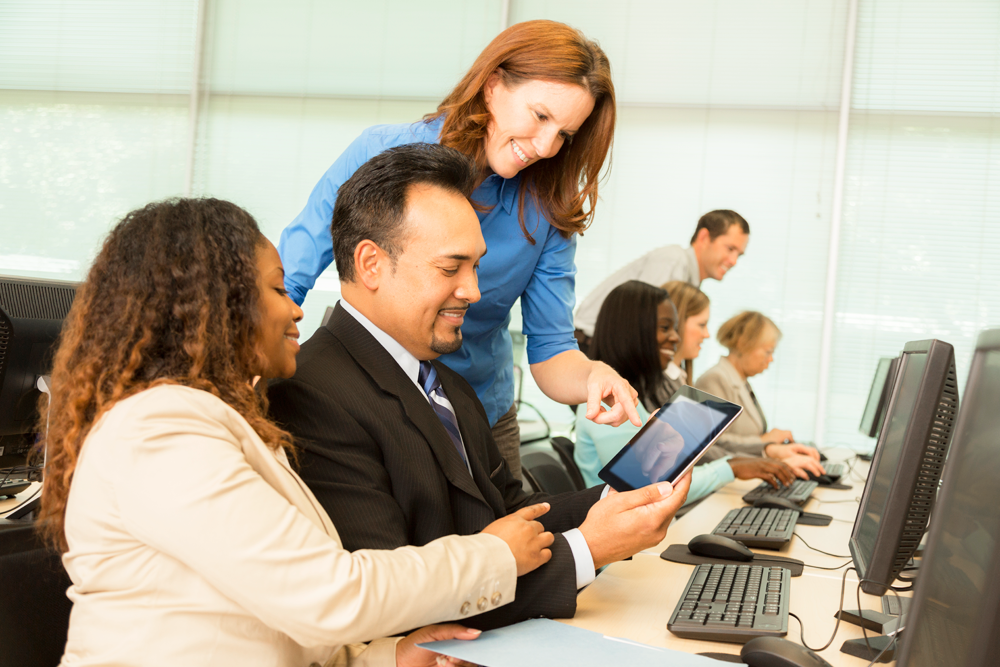 The U.S. Department of Education's Institute of Education Sciences published two reports of studies we conducted for REL Southwest! We are thankful for the support and engagement we received from the Educator Effectiveness Research Alliance and the Oklahoma Rural Schools Research Alliance throughout the studies. The collaboration with the research alliances and educators aligns well with what we set out to do in our core mission: to support K-12 systems and empower educators in making evidence-based decisions.
The first study was published earlier this month and identified factors associated with successful recruitment and retention of teachers in Oklahoma rural school districts, in order to highlight potential strategies to address Oklahoma's teaching shortage. This correlational study covered a 10-year period (the 2005-06 to 2014-15 school years) and used data from the Oklahoma State Department of Education, the Oklahoma Office of Educational Quality and Accountability, federal non-education sources, and publicly available geographic information systems from Google Maps. The study found that teachers who are male, those who have higher postsecondary degrees, and those who have more teaching experience are harder than others to recruit and retain in Oklahoma schools. In addition, for teachers in rural districts, higher total compensation and increased responsibilities in job assignment are positively associated with successful recruitment and retention. In order to provide context, the study also examined patterns of teacher job mobility between rural and non-rural school districts. The rate of teachers in Oklahoma rural schools reaching tenure is slightly lower than the rates for teachers in non-rural areas. Also, rural school districts in Oklahoma had consistently lower rates of success in recruiting teachers than non-rural school districts from 2006-07 to 2011-12.
This most recent study, published last week, examined data from the 2014-15 pilot implementation of the Texas Teacher Evaluation and Support System (T-TESS). In 2014-15 the Texas Education Agency piloted the T-TESS in 57 school districts. During the pilot year teacher overall ratings were based solely on rubric ratings on 16 dimensions across four domains.
The study examined the statistical properties of the T-TESS rubric to explore the extent to which it differentiates teachers on teaching quality and to investigate its internal consistency and efficiency. It also explored whether certain types of schools have teachers with higher or lower ratings. Using data from the pilot for more than 8,000 teachers, the study found that the rubric differentiates teacher effectiveness at the overall, domain, and dimension levels; domain and dimension ratings on the observation rubric are internally consistent; and the observation rubric is efficient, with each dimension making a unique contribution to a teacher's overall rating. In addition, findings indicated that T-TESS rubric ratings varied slightly in relation to some school characteristics that were examined, such as socioeconomic status and percentage of English Language Learners. However, there is little indication that these characteristics introduced bias in the evaluators' ratings.