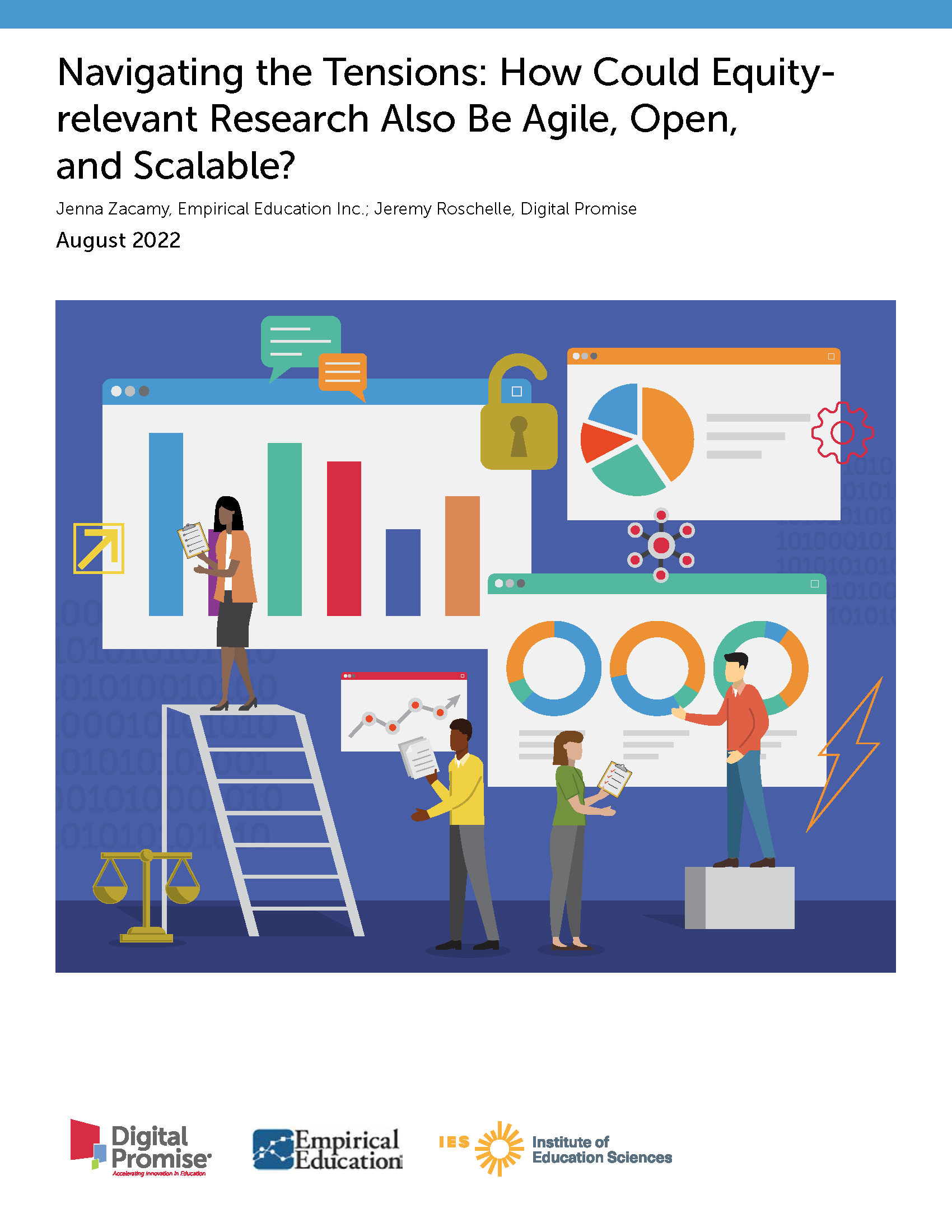 Our SEERNet partnership with Digital Promise is working to connect platform developers, researchers, and educators to find ways to conduct equity-relevant research using well-used digital learning platforms, and to simultaneously conduct research that is more agile, more open, and more directly applicable at scale. To do this researchers may have to rethink how they plan and undertake their research. We wrote a paper identifying five approaches that could better support this work.
Reframe research designs to form smaller, agile cycles that test small changes each time.
Researchers could shift from designing new educational resources to determining how well-used resources could be elaborated and refined to address equity issues.
Researchers could utilize variables that capture student experiences to investigate equity when they cannot obtain student demographic/identify variables.
Researchers could work in partnership with educators on equity problems that educators prioritize and want help in solving.
Researchers could acknowledge that achieving equity is not only a technological or resource-design problem, but requires working at the classroom and systems levels too.
We hope that this paper (Navigating the Tensions: How Could Equity-Relevant Research Also Be Agile, Open, and Scalable?) will provide insights and ideas for researchers in the SEERNet community.
Read the paper here.