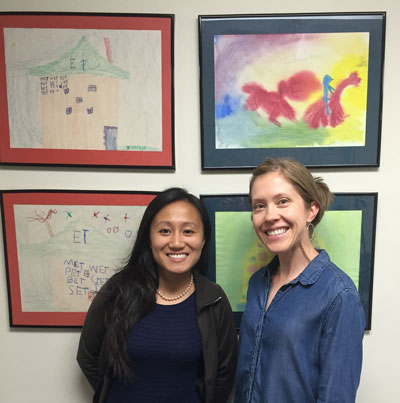 The Empirical Research Team is pleased to announce the addition of 2 new team members. We welcome Erica Plut and Thanh Nguyen on board as our newest research managers!
Erica Plut, Research Manager
Erica has taken on management of the Ask A REL project for REL Midwest and is working with other Empirical staff in responding to stakeholder queries Erica's teaching experience and Stanford education has also been an asset to the Observation Engine™ team in their development of the "Content Suite", which provides school system administrators with pre-coded videos and justification feedback aligned to the observation rubric they use in evaluating the individual need for teacher professional development.
Thanh Nguyen, Research Manager
Thanh is taking on the role of lead project manager for our evaluation of the i3 grant for WestEd's Making Sense of Science project. She has already plunged into the substance, attending the Making Sense of Science Facilitation Academy in Oakland at the WestEd offices and had the opportunity to meet the other key people on the project. Thanh's knowledge of education research and experience in project management makes her the perfect fit on our team.