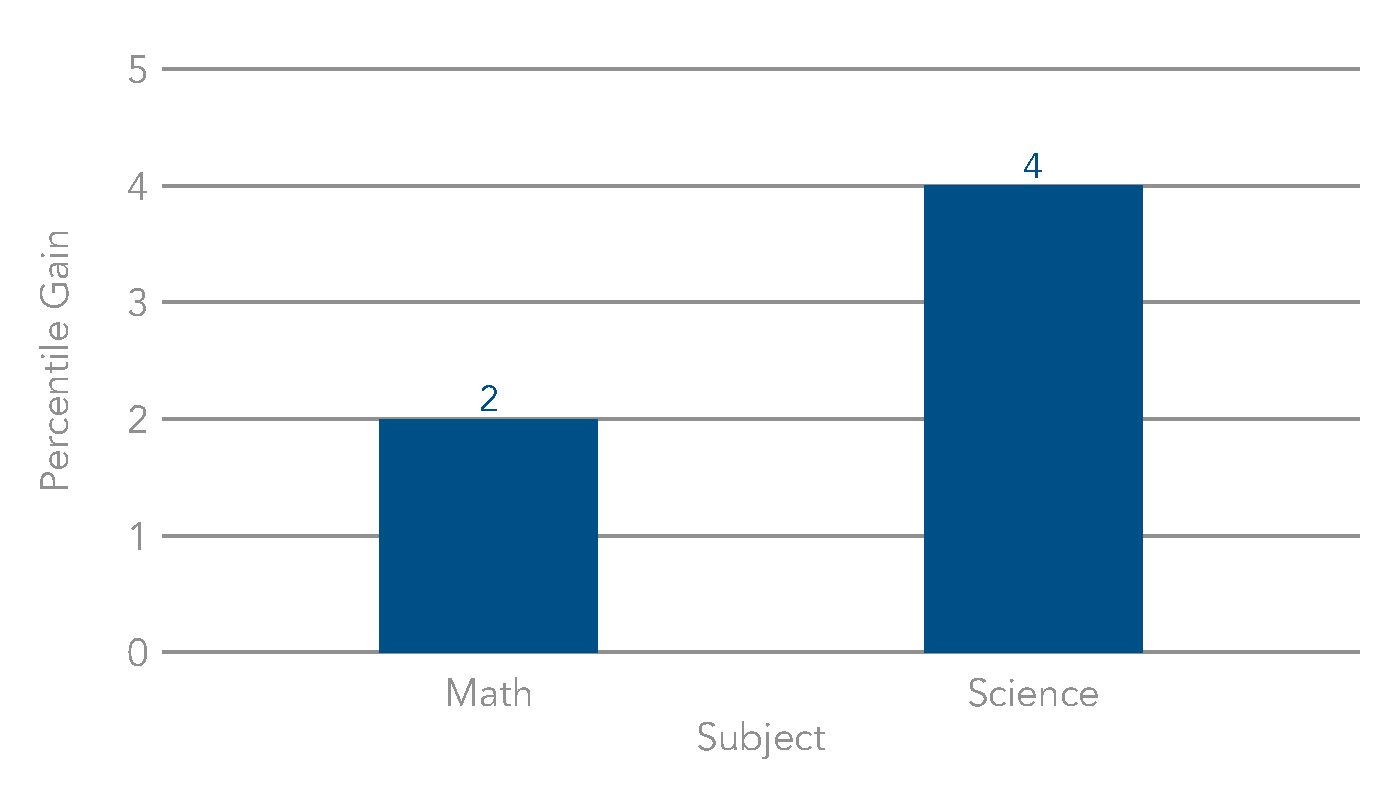 On January 13, Dr. Eric Mackey, Alabama's new State Superintendent of Education, presented our rapid cycle evaluation of Alabama Math, Science, and Technology Initiative (AMSTI). The study is based on results for the 2016-17 school year, for which outcome data were available at the time the Alabama State Department of Education (ALSDE) contracted with Empirical in July 2018.
AMSTI is ALSDE's initiative to improve math and science teaching statewide; the program, which started over 20 years ago, now operates in over 900 schools across the state.
Our current project, led by Val Lazarev compares classes taught by teachers who were fully trained in AMSTI with matched classrooms taught by teachers with no AMSTI training. The overall results, shown in the above graph were similar in magnitude to Empirical's 2012 study directed by Denis Newman and designed by Empirical's Chief Scientist, Andrew Jaciw. That cluster-randomized trial, which involved 82 schools and ~700 teachers, showed AMSTI had a small overall positive effect. The earlier study also showed that AMSTI may be exacerbating the achievement gap between black and white students. Since ALSDE was also interested in information that could improve AMSTI, the current study examined a number of subgroup impacts. In this project we did not find a difference between the value of AMSTI for black and white students. We did find a strong benefit for females in science. And for English learners, there was a negative effect of being in a science class of an AMSTI-trained teacher. The state board expressed concern and a commitment to using the results to guide improvement of the program.
Download both of the reports here.