We are playing a major role in the Education Impact Symposium (EIS), organized by the Education Technology Industry Network (ETIN), a division of The Software & Information Industry Association (SIIA).
ETIN is releasing a set of edtech research guidelines that CEO Denis Newman wrote this year
Denis is speaking on 2 panels this year
The edtech research guidelines that Denis authored and ETIN is releasing on Tuesday, July 25 are called "Guidelines for Conducting and Reporting EdTech Impact Research in U.S. K-12 Schools" and can be downloaded from this webpage. The Guidelines are a much-needed response to a rapidly-changing environment of cloud-based technology and important policy changes brought about by the Every Student Succeeds Act (ESSA).
The panels Denis will be presenting on are both on Tuesday, July 25, 2017.
12:30 - 1:15pm
ETIN's New Guidelines for Product Research in the ESSA Era
With the recent release of ETIN's updated Guidelines for EdTech Impact Research, developers and publishers can ride the wave of change from NCLB's sluggish concept of "scientifically-based" to ESSA's dynamic view of "evidence" for continuous improvement. The Guidelines are being made publicly available at the Symposium, with a discussion and Q&A led by the lead author and some of the contributing reviewers.
Moderator:
Myron Cizdyn, Chief Executive Officer, The BLPS Group
Panelists:
Malvika Bhagwat, Research & Efficacy, Newsela
Amar Kumar, Sr. Vice President, Pearson
Denis Newman, CEO, Empirical Education Inc.
John Richards, President, Consulting Services for Education
2:30 - 3:30pm
The Many Faces of Impact
Key stakeholders in the EdTech Community will each review in Ted Talk style, what they are doing to increase impact of digital products, programs and services. Our line-up of presenters include:
- K-12 and HE content providers using impact data to better understand their customers improve their products, and support their marketing and sales teams
- an investor seeking impact on both disadvantaged populations and their financial return in order to make funding decisions for portfolio companies
- an education organization helping institutions decide what research is useful to them and how to grapple with new ESSA requirements
- a researcher working with product developers to produce evidence of the impact of their digital products
After the set of presenters have finished, we'll have time for your questions on these multidimensional aspects of IMPACT and how technology can help.
Moderator:
Karen Billings, Principal, BillingsConnects
Panelists:
Jennifer Carolan, General Partner, Reach Capital
Christopher Cummings, VP, Institutional Product and Solution Design, Cengage
Melissa Greene, Director, Strategic Partnerships, SETDA
Denis Newman, CEO, Empirical Education Inc.
Kari Stubbs, PhD, Vice President, Learning & Innovation, BrainPOP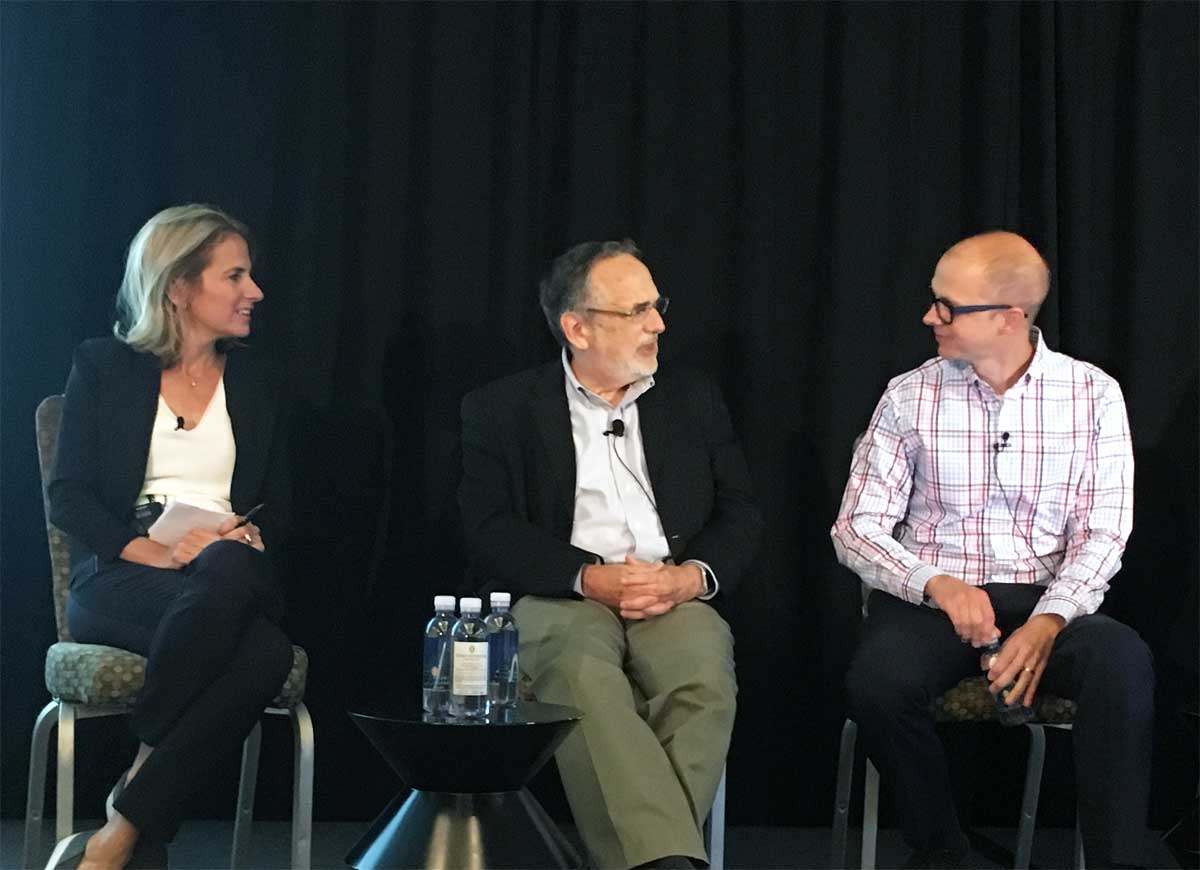 If you get a chance to check out the Guidelines before EIS, Denis would love to hear your thoughts about them at the conference.