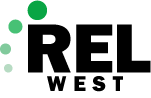 Three years ago, Empirical Education began assisting the Regional Educational Laboratory West (REL West) housed at WestEd in conducting a large-scale randomized experiment on the effectiveness of the Problem-Based Economics (PBE) curriculum.
Today, the Institute of Education Sciences released the final report indicating a significant impact of the program for students in 12th grade as measured by the Test of Economic Literacy. In addition to the primary focus on student achievement outcomes, the study examined changes in teachers' content knowledge in economics, their pedagogical practices, and satisfaction with the curriculum. The report, Effects of Problem Based Economics on High School Economics Instruction is found on the IES website.
Eighty Arizona and California school districts participated in the study, which encompassed 84 teachers and over 8,000 students. Empirical Education was responsible for major aspects of research operations, which involved collecting, tracking, scoring, and warehousing all data including rosters and student records from the districts, as well as the distribution of the PBE curricular materials, assessments, and student and teacher surveys. To handle the high volume and multiple administrations of surveys and assessments, we created a detail-oriented operation including schedules for following up with survey responses where we achieved response rates of over 95% for both teacher and student surveys. The experienced team of research managers, RAs and data warehouse engineers maintained a rigorous 3-day turnaround for gathering end-of-unit exams and sending score reports to each teacher. The complete, documented dataset was delivered to the researchers at WestEd as our contribution to this REL West achievement.