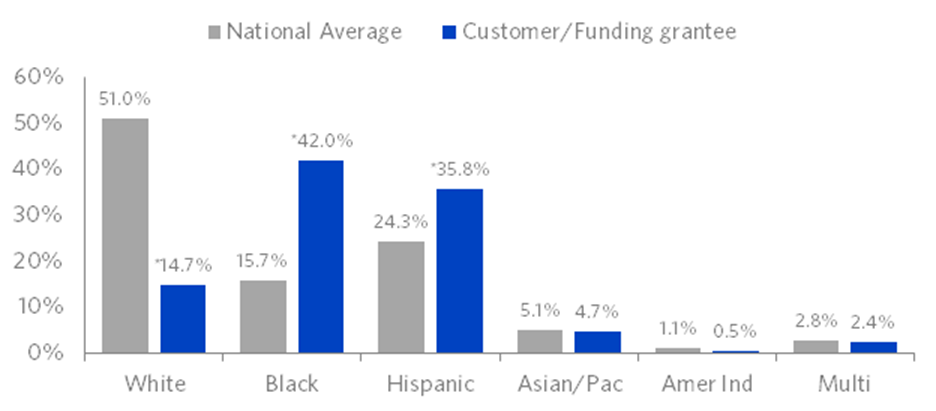 Education innovators and entrepreneurs have been receiving a boost of support from private equity investors. Currently, ASU GSV is holding their 2016 Summit to support new businesses whose goals are to make a difference in education. Reach Newschools Capital (Reach) is one such organization providing early stage funding, as well as business acumen to entrepreneurs who are trying to solve the most challenging issues…and often with the most challenged populations, in K-12 education. Through Empirical Education, Reach is providing research services by examining the demographic impact of the constituents these education innovators hope to serve. By examining company data from 20 of Reach's portfolio companies, Empirical provides reports and easy-to-read graphs comparing customer demographic information to national average estimates.
The reports have been well received in gleaning the kind of information companies need to stay on mission…economically, through goods and services, and as social impact.
"The Edtech industry is trying to change the perception that the latest and greatest technologies are only reaching the wealthiest students with the most resources. These reports are disproving this claim, showing that there are a large number of low-income, minority students utilizing these products." said Aly Sharp, Product Manager for Empirical Education.