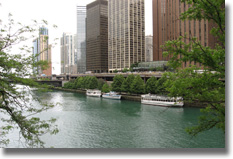 Empirical researchers are traveling all over the country this conference season. Come meet our researchers as we discuss our work at the following events. If you plan to attend any of these, please get in touch so we can schedule a time to speak with you, or come by to see us at our presentations.
AEFP
We are pleased to announce that we will have our fifth appearance at the 40th annual conference of the Association for Education Finance and Policy (AEFP). Join us in the afternoon on Friday, February 27th at the Marriott Wardman Park, Washington DC as Empirical's Senior Research Scientist Valeriy Lazarev and CEO Denis Newman present on Methods of Teacher Evaluation in Concurrent Session 7. Denis will also be the acting discussant and chair on Friday morning at 8am in Session 4.07 titled Preparation/Certification and Evaluation of Leaders/Teachers.
SREE
Attendees of this spring's Society for Research on Effectiveness (SREE) Conference, held in Washington, DC March 5-7, will have the opportunity to discuss instructional strategies and programs to improve mathematics with Empirical Education's Chief Scientist Andrew P. Jaciw. The presentation, Assessing Impacts of Math in Focus, a 'Singapore Math' Program for American Schools, will take place on Friday, March 6 at 1pm in the Park Hyatt Hotel, Ballroom Level Gallery 3.
ASCD
This year's 70th annual conference for ASCD will take place in Houston, TX on March 21-23. We invite you to schedule a meeting with CEO Denis Newman while he's there.
AERA
We will again be presenting at the annual meeting of the American Educational Research Association (AERA). Join the Empirical Education team in Chicago, Illinois from April 16-20, 2015. Our presentations will cover research under the Division H (Research, Evaluation, and Assessment in Schools) Section 2 symposium: Program Evaluation in Schools.
Formative Evaluation on the Process of Scaling Up Reading Apprenticeship Authors: Jenna Lynn Zacamy, Megan Toby, Andrew P. Jaciw, and Denis Newman
The Evaluation of Internet-based Reading Apprenticeship Improving Science Education (iRAISE) Authors: Megan Toby, Jenna Lynn Zacamy, Andrew P. Jaciw, and Denis Newman
We look forward to seeing you at our sessions to discuss our research. As soon as we have the schedule for these presentations, we will post them here. As has become tradition, we plan to host yet another of our popular AERA receptions. Details about the reception will follow in the months to come.