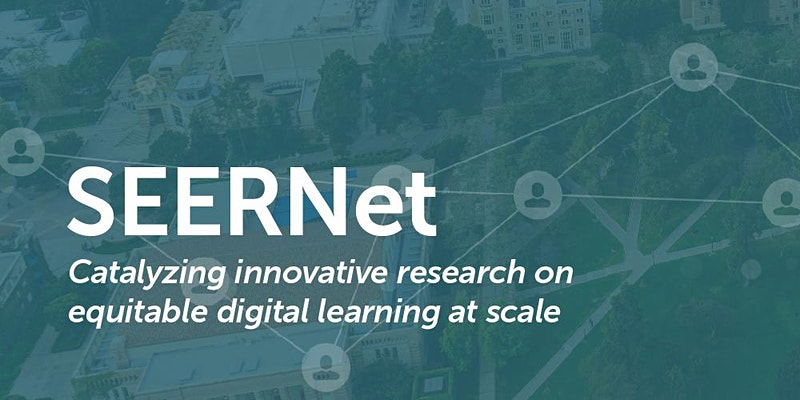 In 2021, we partnered with Digital Promise on a research proposal for the IES research network: Digital Learning Platforms to Enable Efficient Education Research Network. The project, SEER Research Network for Digital Learning Platforms (SEERNet) was funded through an IES education research grant in fall 2021, and we took off running. Digital Promise launched this SEERNet website to keep the community up to date on our progress. We've been meeting with five platform hosts, selected by IES, to develop ideas for replication research, generalizability in research, and rapid research.
The goal of SEERNet is to integrate rigorous education research into existing digital learning platforms (DLPs) in an effort to modernize research. The digital learning platforms have the potential to support education researchers as they study new ideas and seek to replicate those ideas quickly, across many sites, with a wide range of student populations and with a variety of education research topics. Each of the five platforms (listed below) will eventually have over 100,000 users, allowing us to explore ways to increase the efficiency of a replication study.
As the network leads, Empirical Education and Digital Promise will work to share best practices among the DLPs and build a community of researchers and practitioners interested in the opportunities afforded by these innovative platforms for impactful research. Stay tuned for more updates on how you can get involved!
This project is supported by the Institute of Education Sciences, U.S. Department of Education, through Grant R305N210034 to Digital Promise. The opinions expressed are those of the authors and do not represent views of the Institute or the U.S. Department of Education.