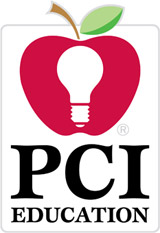 Empirical has released the final report of a three-year longitudinal study on the efficacy of the PCI Reading Program, which can be found on our reports page. This study, the first formal assessment of the PCI Reading Program, evaluated the program among a sample of third- through eighth-grade students with supported-level disabilities in Florida's Brevard Public Schools and Miami-Dade County Public Schools. The primary goal of the study was to identify whether the program could achieve its intended purpose of teaching specific sight words. The study was completed in three "phases," or school years. The results from Phase 1 and 2 showed a significant positive effect on student sight word achievement and Phase 2 supported the initial expectation that two years of growth would be greater than one year (read more on results of Phase 1 and Phase 2).
"Working with Empirical Education was a win for us on many fronts. Their research was of the highest quality and has really helped us communicate with our customers through their several reports and conference presentations. They went beyond just outcomes to show how teachers put our reading program to use in classrooms. In all their dealings with PCI and with the school systems they were highly professional and we look forward to future research partnership opportunities." - Lee Wilson, President & CEO, PCI Educational Publishing
In Phase 3, the remaining sample of students was too small to conduct any impact analyses, so researchers investigated patterns in students' progress through the program. The general findings were positive in that the exploration confirmed that students continue to learn more sight words with a second year of exposure to PCI although at a slower pace than expected by the developers. Furthermore, findings across all three phases show high levels of teacher satisfaction with the program. Along with this positive outcome, teacher-reported student engagement levels were also high.