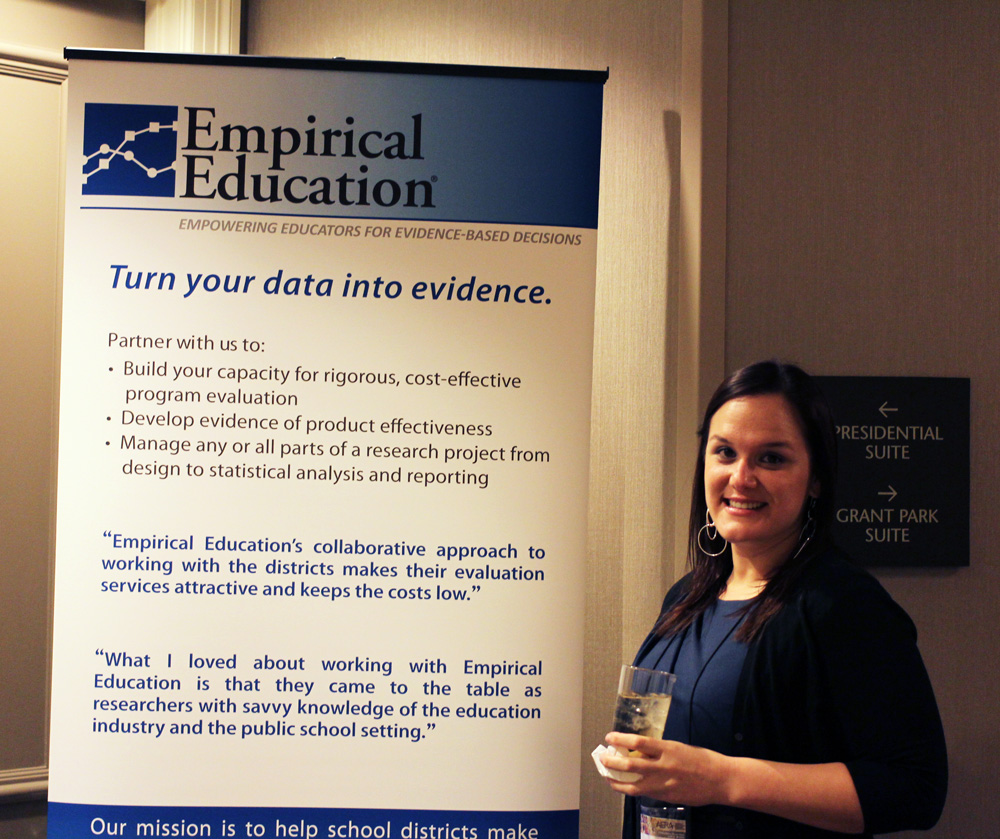 We'll be on the road again this spring.
SREE
Andrew Jaciw and Denis Newman will be in Washington DC for the annual spring conference of the The Society for Research on Educational Effectiveness (SREE), the premier conference on rigorous research. Andrew Jaciw will present his paper: Leveraging Fidelity Data to Making Sense of Impact Results: Informing Practice through Research. His presentation will be a part of Session 2I: Research Methods - Post-Random Assignment Models: Fidelity, Attrition, Mediation & More from 8-10am on Thursday, March 1.
SXSW EDU
In March, Denis Newman will be attending SXSW EDU Conference & Festival in Austin, TX and presenting on a panel along with Malvika Bhagwat, Jason Palmer, and Karen Billings titled Can Evidence Even Keep Up with EdTech? This will address how researchers and companies can produce evidence that products work—in time for educators and administrators to make a knowledgeable buying decision under accelerating timelines.
AERA
Empirical staff will be presenting in 4 different sessions at the annual conference of the American Educational Research Association (AERA) in NYC in April, all under Division H (Research, Evaluation, and Assessment in Schools).
In addition to these presentations, we are planning another of our celebrated receptions in NYC so stay tuned for details.
ISTE
A panel on our Research Guidelines has been accepted at this major convention, considered the epicenter of edtech with thousands of users and 100s of companies, held this year in Chicago from June 24–27.